A co-ord that screens SUMMER as loud as clothes can do! Since the last one or two years those co-rds, much-and-match sets, twin sets or however you might call them popped up… as well as jumpsuits. I love them both!
But if it is a set out of two pieces and not a once, you have so many variations to style a look out of them that this might truly be a must have for your wardrobe!
You can wear it with the shirt in the shorts, shirts out of the shorts and with the shirt left open paired with a tank top. and you can combine other shorts or another shirt as well. So you buy two pieces and get at least five outfits! And depending on the accessories and shoes you choose the look is different every time as well.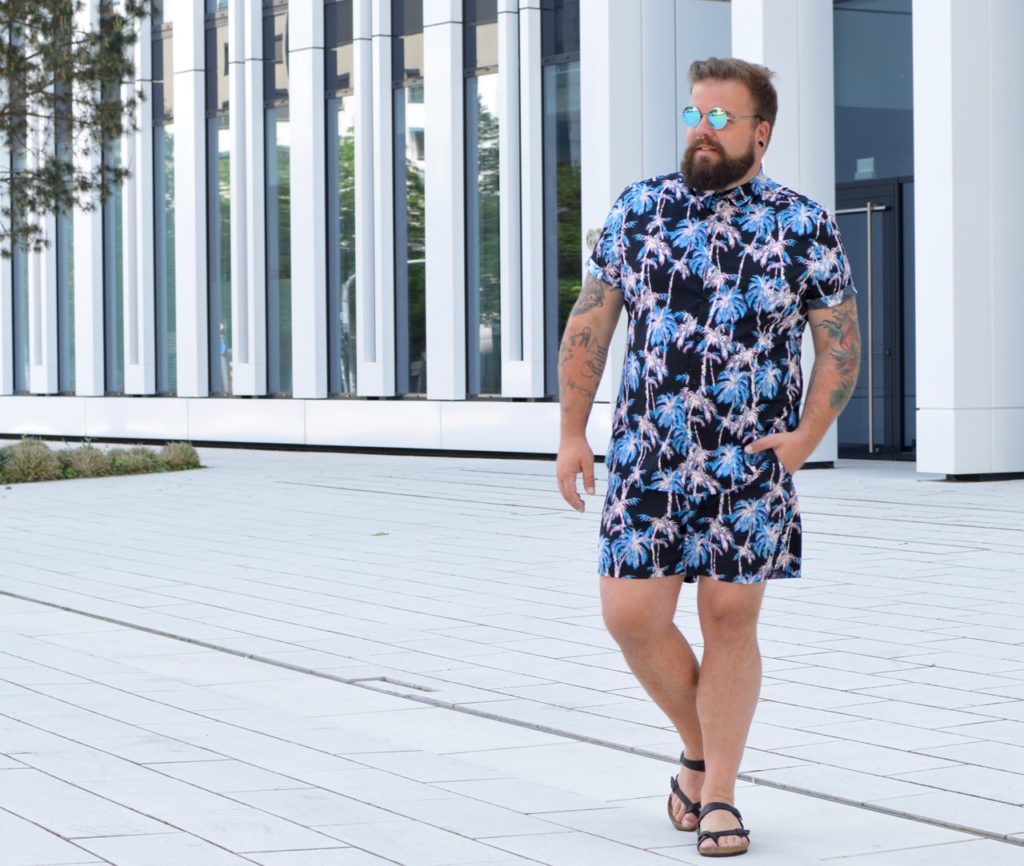 I´m a big fan of clothe that match a lot of things I already have, so I can pair the shirt to jeans shorts, a white shirt with the shirt or whatever! But a really special look is if you wear both pieces together.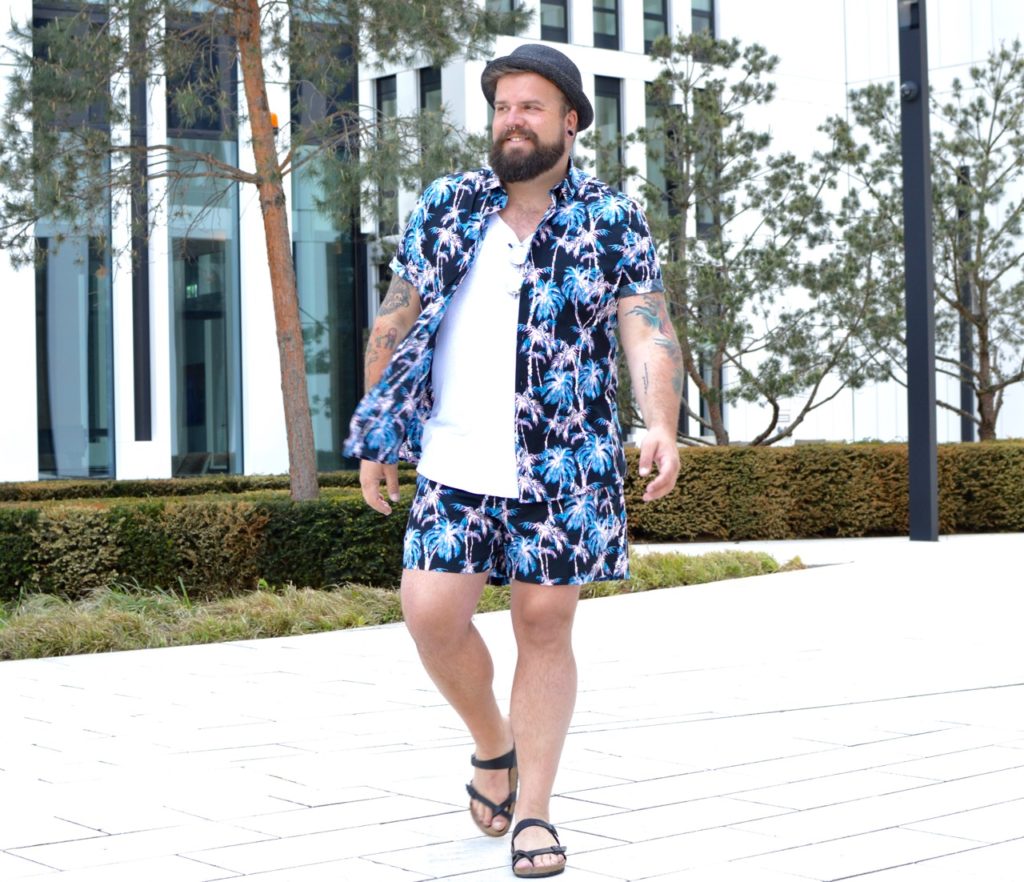 Suer this is eyecatching so be aware to be noticed out of the crowd. I don´t care if people might think what that big guy is wearing and why he does not hide his shape! It´s way to much fun to wear colorful printed outfits like that than to give a f*ck what others might think!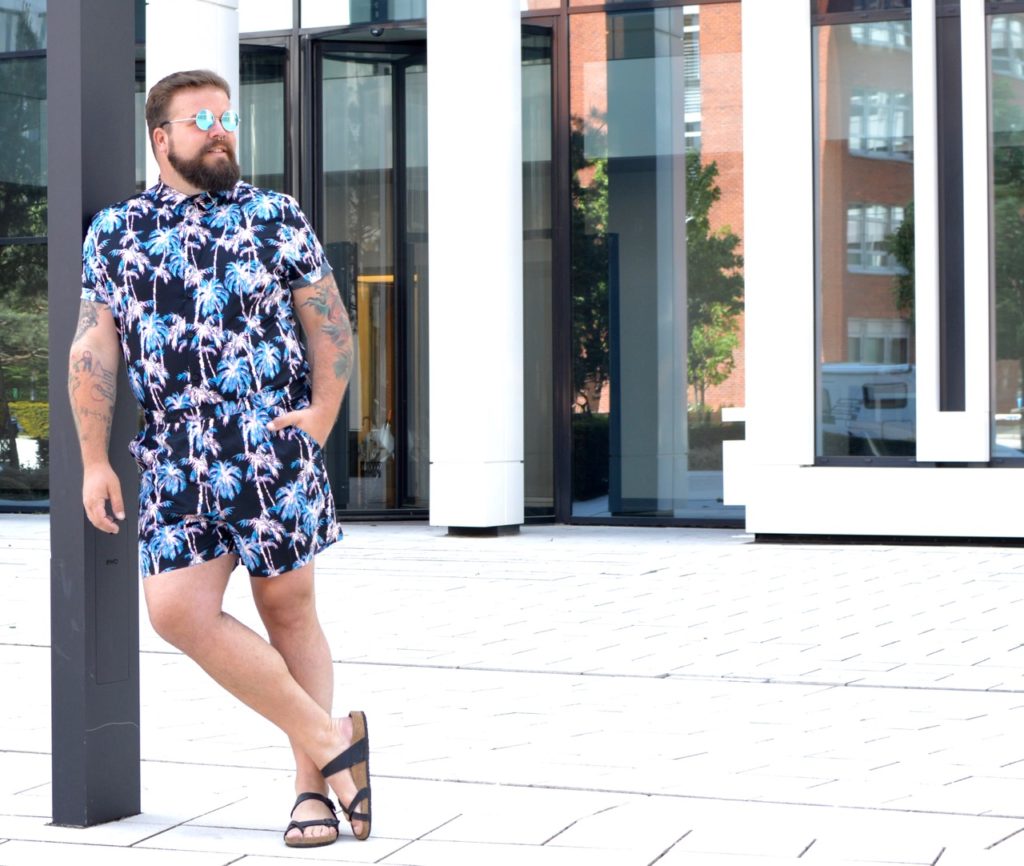 Try it and enjoy being colorful in summer!
Accept your Extra-Inches – love yourself!
Shopping-Links:
Shirt by ASOS DESIGN PLUS (size XXXL) – via ASOS (shop now…)
Shorts by ASOS DESIGN PLUS (size 40) – via ASOS (shop now…)
Please see my size guide for comparing your measurements with the provided sizes I wore the clothes for this blogposting.
Follow me! INSTAGRAM & FACEBOOK