| Advertisement |
Two weeks ago the big thing happened… The launch event for the "7Days" collection by german top designer Michael Michalsky in cooperation with Happy Size took place.
A lot has been written about that event and the cooperation itself – in the meantime I tested the pieces I got in real life. I need to say that I really love the elegant and sporty athleisure pieces this plus size collection offers.
I own the black set composed of track pants and bomber jacket that I wore on the catwalk (see the last post for that) and really love it. The bomber is my favorite jacket right now and I already posted some outfits on my Instagram with it.
Today I want to show you the trackpants and bomber jacket in beige in two variations. First with a black contrasting t-shirt: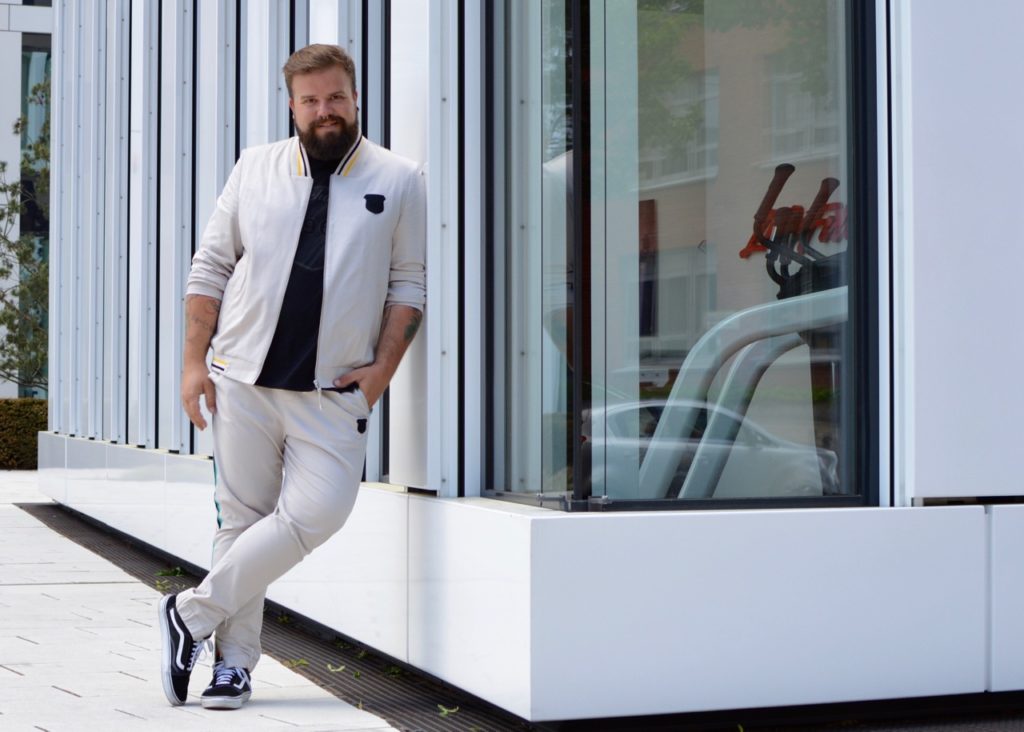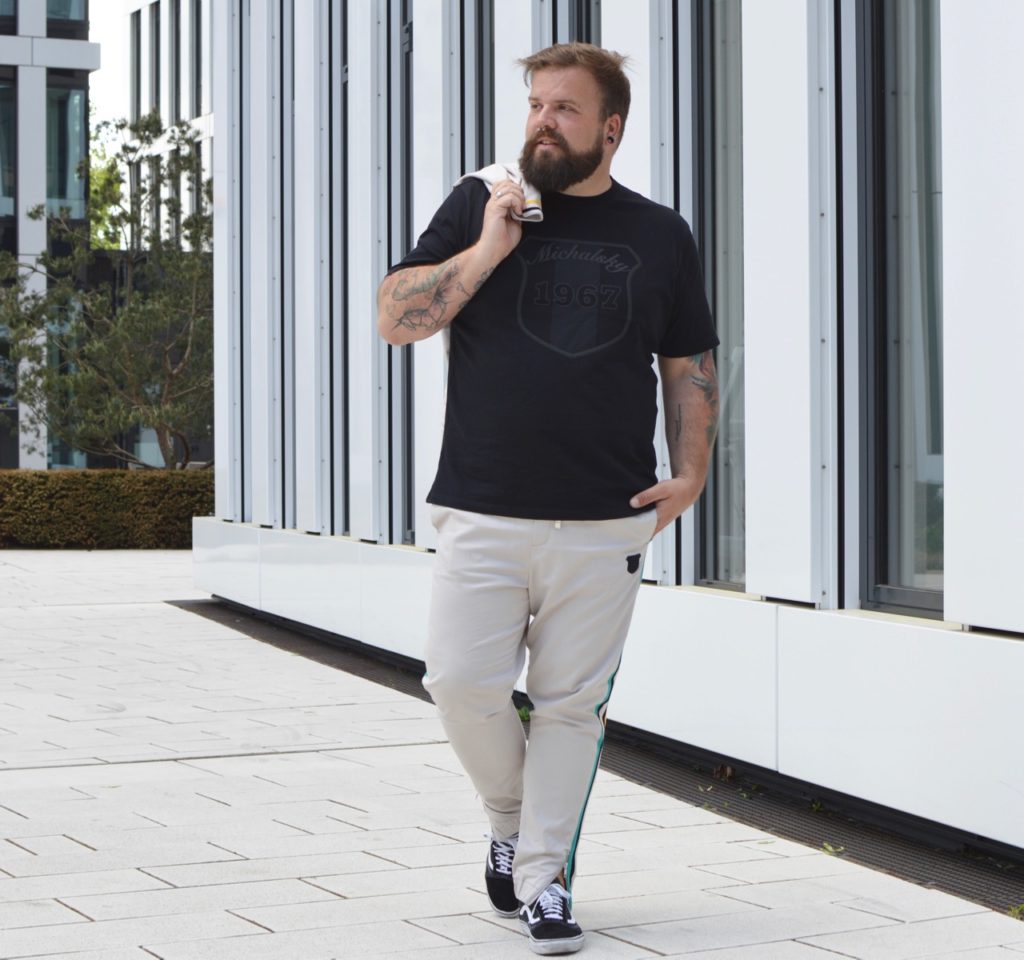 The pieces of the collection are made to match and be combined with each other perfectly, but surely you can pair them with stuff you already have in your closet – like a denim jacket: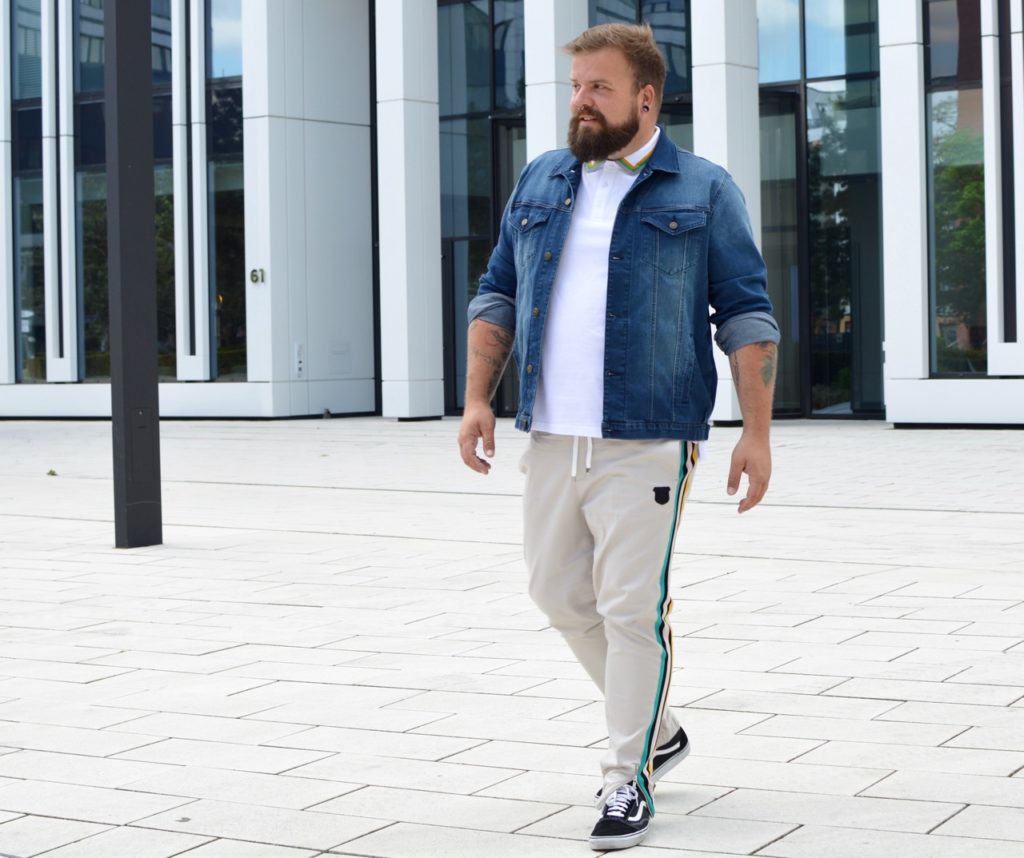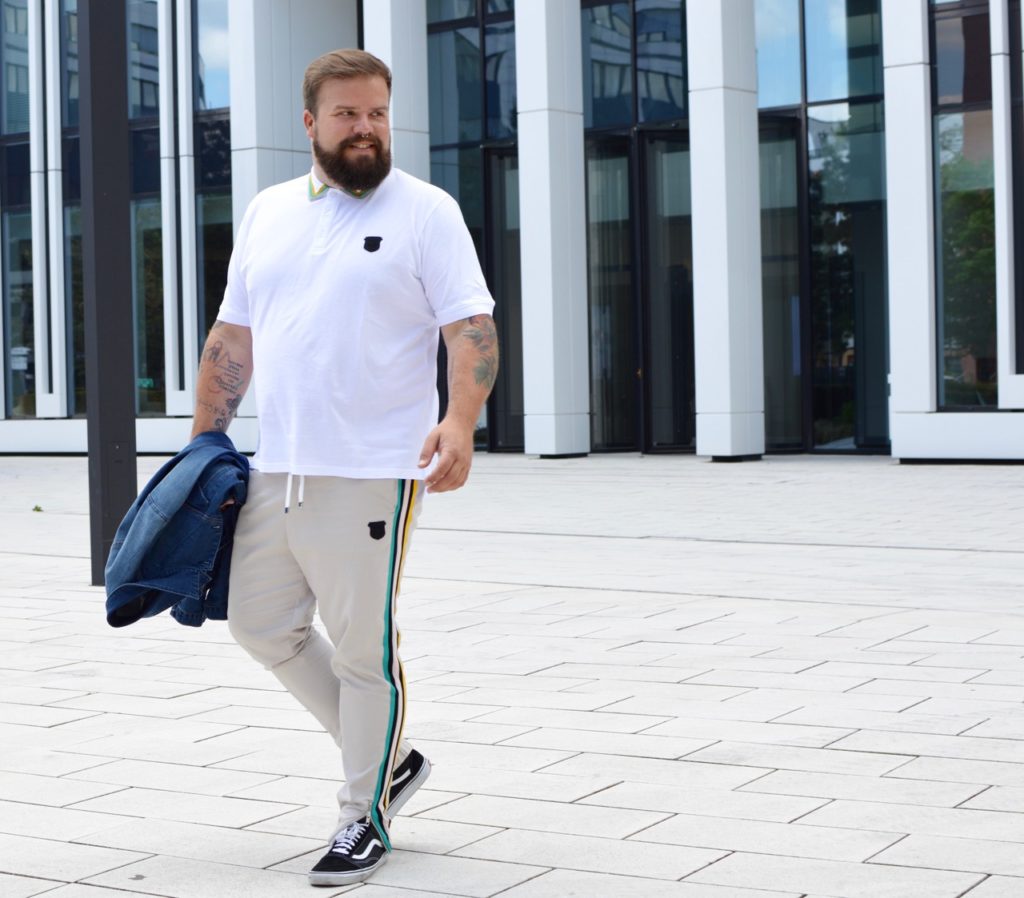 Really every time I wore something form the collection, people asked me about it – great feedback for me 🙂
That collection really is something special! The stuff for the ladies is amazing, but it is the first designer collaboration in plus size for men – as far as I know, so this really is a big thing! I hope some more brands will follow that example and show that plus size men are as stylish and modern and hungry for fashion as our thinner counterparts!
Accept your Extra-Inches – love yourself!
Shopping-Links:
Please see my size guide for comparing your measurements with the provided sizes I wore the clothes for this blogposting.
Follow me! INSTAGRAM & FACEBOOK
*tagged articles have been provided by the named brands or shops for this blog posting