| Advertisement |
Well ok… now he´s completely freaking out! If thats what you think you might be right, but WHY NOT??? 🙂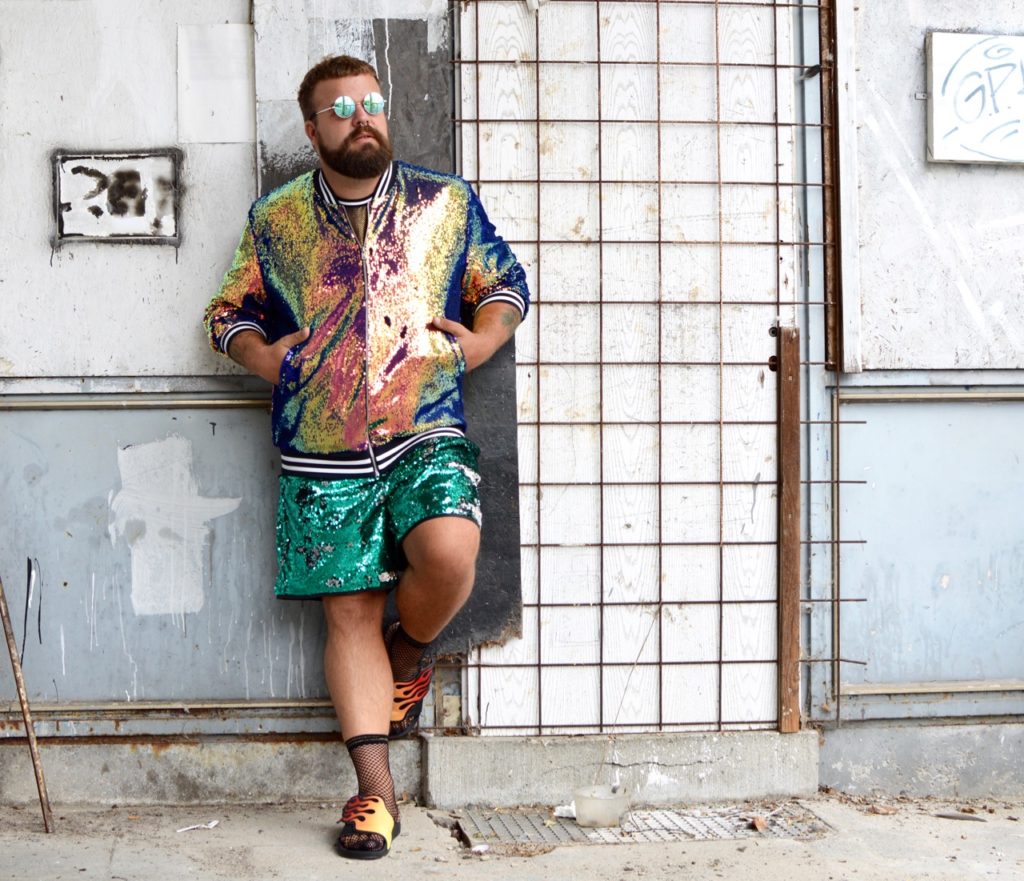 Fashion is for fun! You can use fashion to express yourself, feel good, to hide behind it, to brighten up your mood and to underline how you feel. Thats so important to me and I really enjoy to play with fashion and new things I see. I am so happy that there are possibilities for plus size men now as well to just buy crazy stuff at shops and not to somehow make them on your own or secretly check the ladies departments…
You´re a big guy and want to wear sequins all over? DO IT! HAVE FUN and don´t care what others might say! Ok… this outfit is not an every day look. Not at all, but believe me, there are enbough occasions where a man can wear that! Even it it really might not be the best way to dress for the office or a birthday dinner with your inlaws…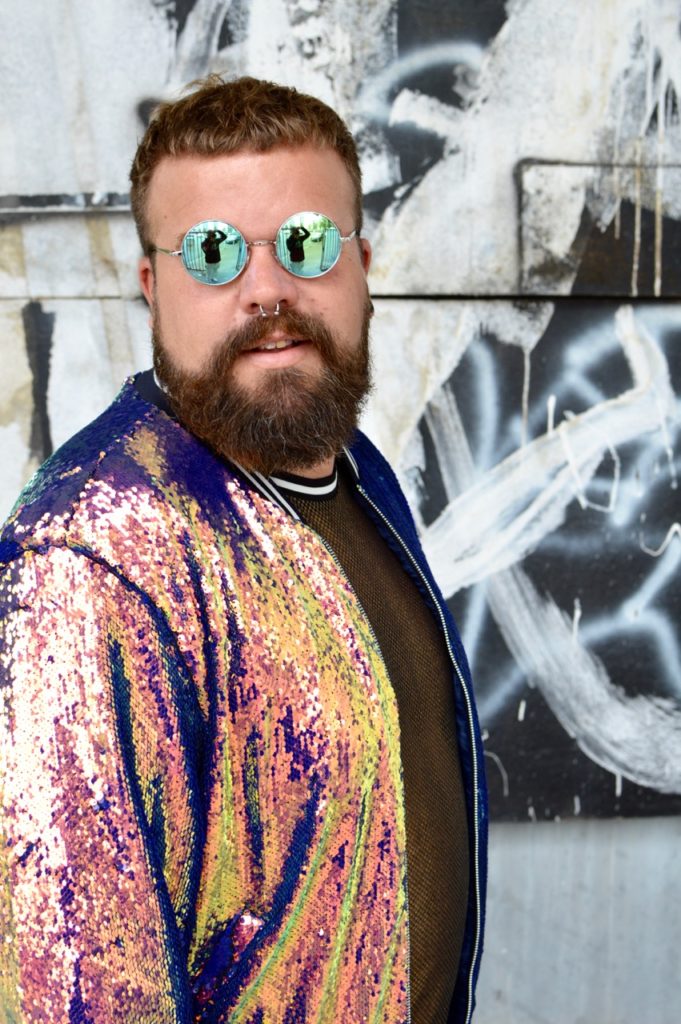 I am so looking forward to wear this look at the after show party of this years annual Kurvenrausch Plus Size Fashion Days. First I will hit the runway for a few brands and when the catwalks are done I will slip into this outfit of sequins and fish net and party the night away with my crazy plus size family!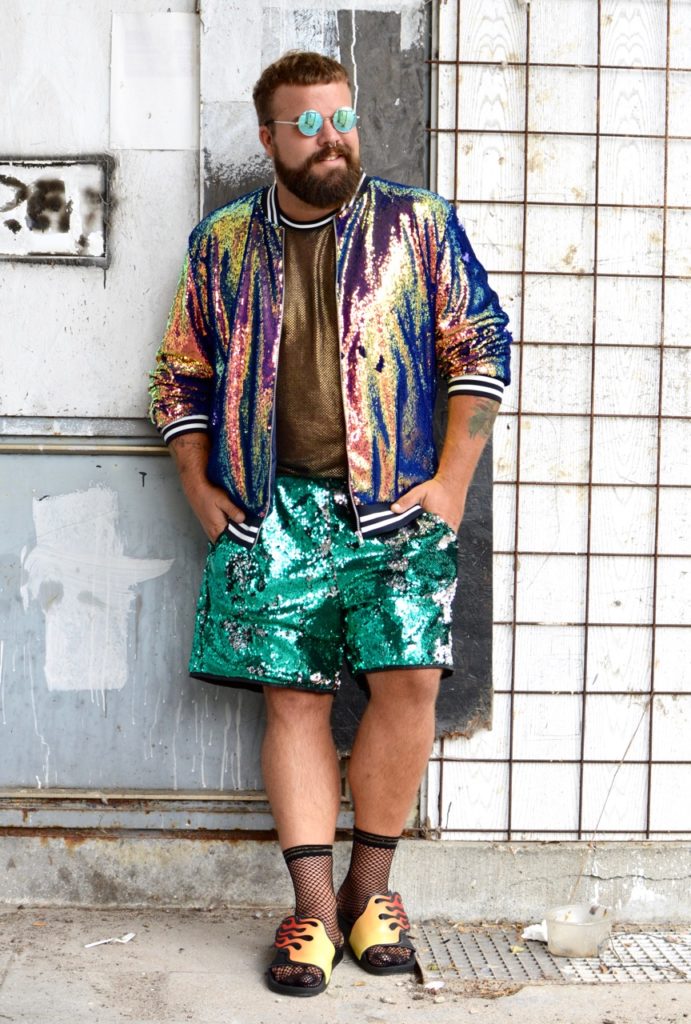 Being there is always a little cure… everyobody is into fashion and wants to spread the word that you can be fashionable af was well when you are plus sized! That you can just love und live fashion like everybody else.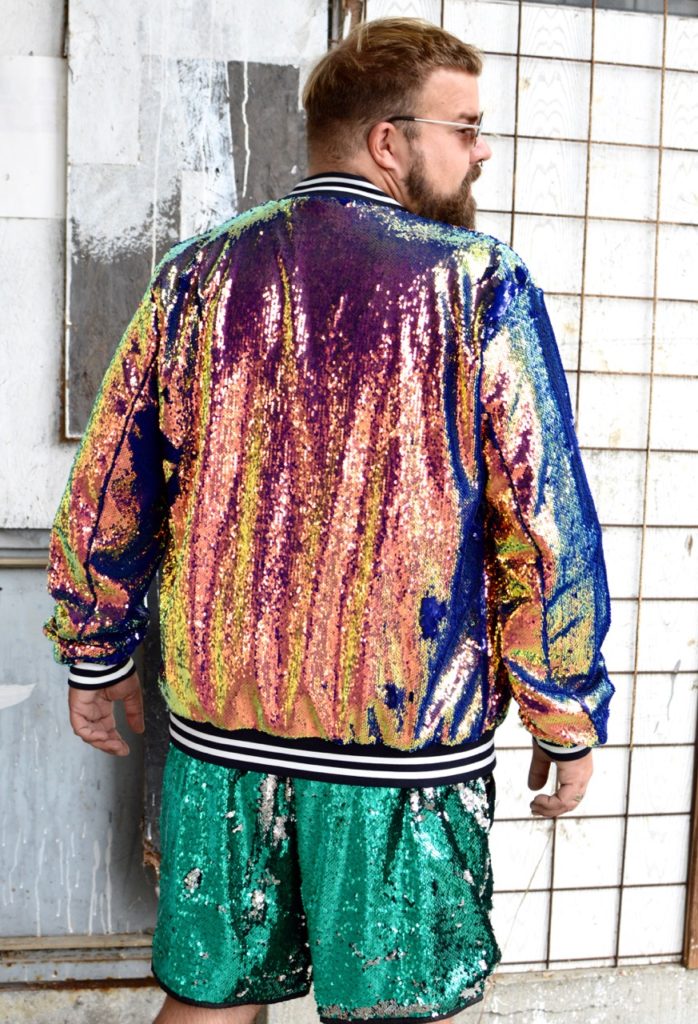 Accept your Extra-Inches – love yourself!
Shopping-Links:
Please see my size guide for comparing your measurements with the provided sizes I wore the clothes for this blogposting.
Follow me! INSTAGRAM & FACEBOOK
*tagged articles have been provided by the named brands or shops for this blog posting