| Advertisement |
Romans fashion is much faste… the ladies have those great new oversized coats since quite a while, now its our tune and we also can get them! I really love the new interpretation of that classic piece!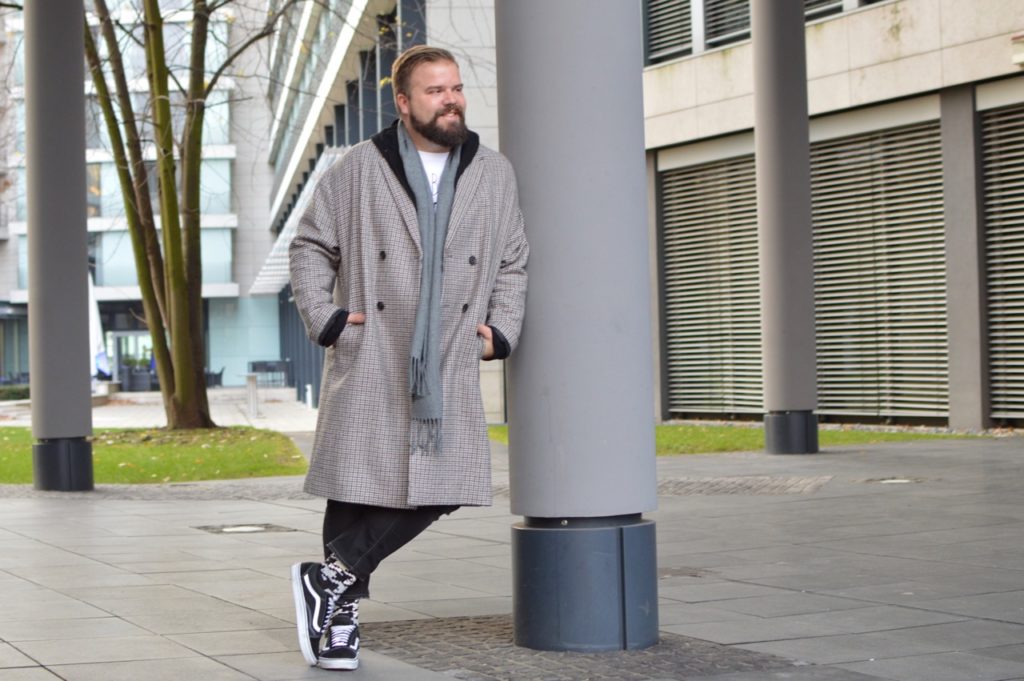 Due tu the oversized cut the coat is super cozy, comfy and wide but has all the classic details like the puppy tooth pattern, the notch lapels and the double-breasted button placket.
As it´s a wide fit and oversized shape that coat will not make you look slimmer, even if it gives you a great silhouette when its closed. But if you wear it open it is just wide and thats not something everybody will like – but I do! I really like the floating feeling around my body when I walk! 🙂
I am really curious if the coat will keep me warm when it´s getting really cold. But I guess the wool mix will work also on cold days!
You can combine that coat quite easy to everything! It´ll pair perfectly to a suit as well as to colorful joggers or just jeans. You create the look!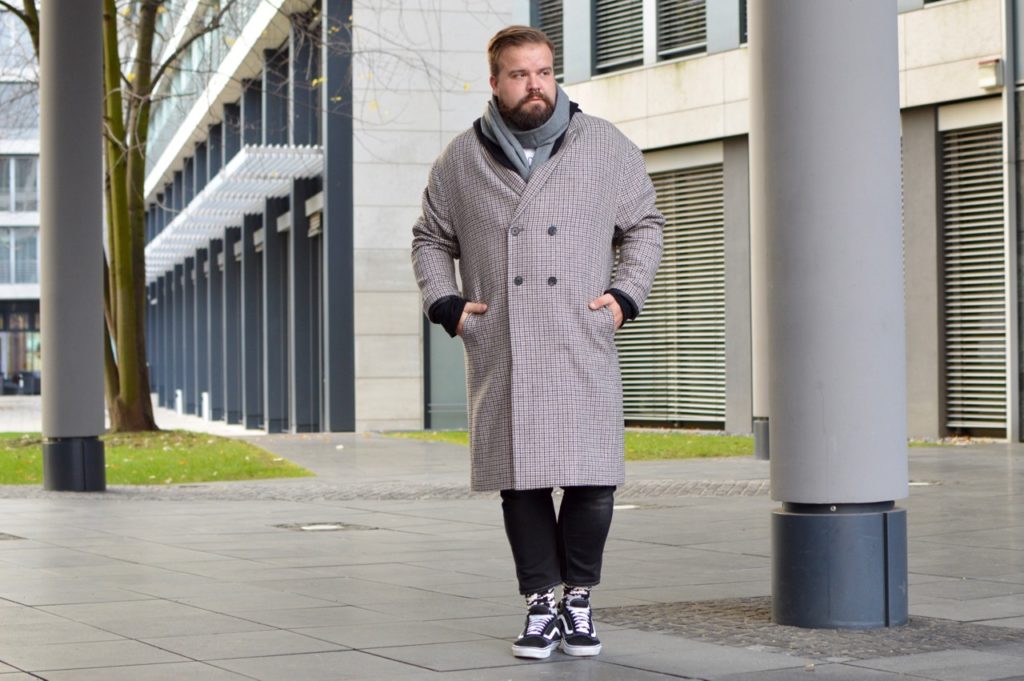 One really important accessory is a scarf due to the v-neck. When it´s cold and windy the little bit of extra warmth on your chest will be great.
Accept your Extra-Inches – love yourself!
Shopping-Links:
Overcoat* in puppy tooth by ASOS PLUS (size XXXL) – via ASOS (shop now…)
Scarf* by ASOS – via ASOS (shop now…)
Please see my size guide for comparing your measurements with the provided sizes I wore the clothes for this blogposting.
Follow me! INSTAGRAM & FACEBOOK
*tagged articles have been provided by the named brands or shops for this blog posting