| Advertisement |
I really like knitted Polos or shirts – it´s something different to the jersey fabrics and they are comfy to wear. as I saw this one it was kind of first sight because of the color! But I was´t really sure if this could be a color for – but it works totally fine. 🙂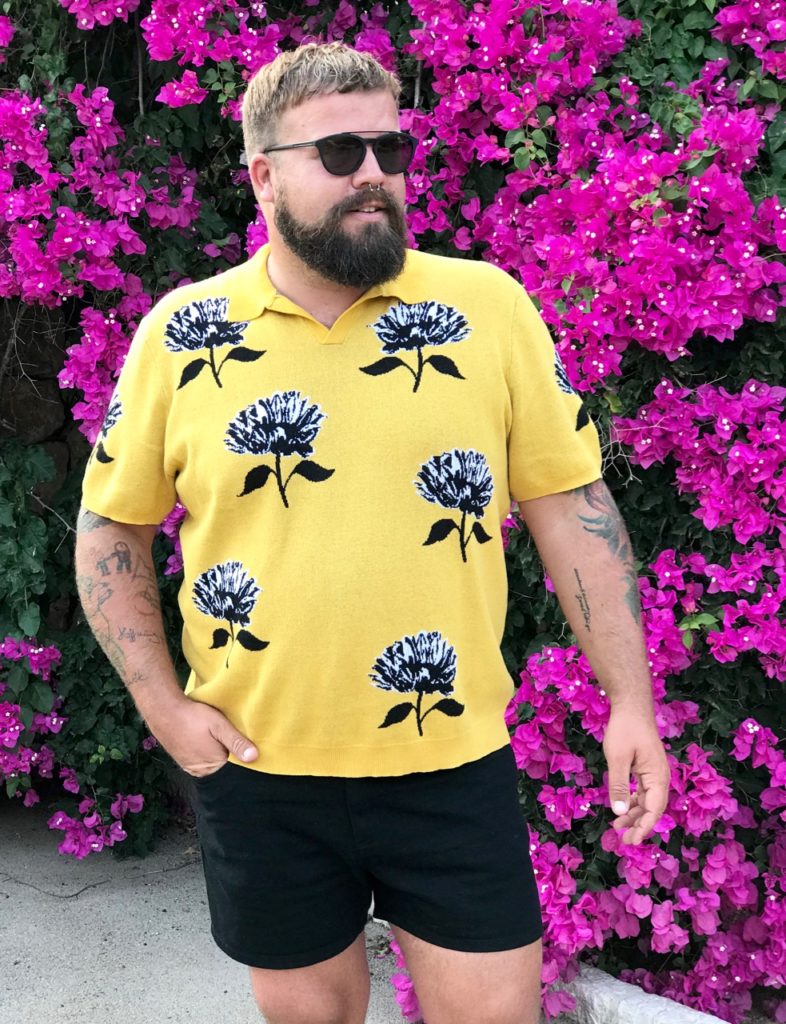 Ok… we have this heatwave here in Germany right now – and even this is a light knitted fabric it would be too warm. But we all now that those hot days and nights will be over soon and that it can be chilly in the evenings. It´s also a perfect thing to wear during warmer autumn days, paired with a denim jacket.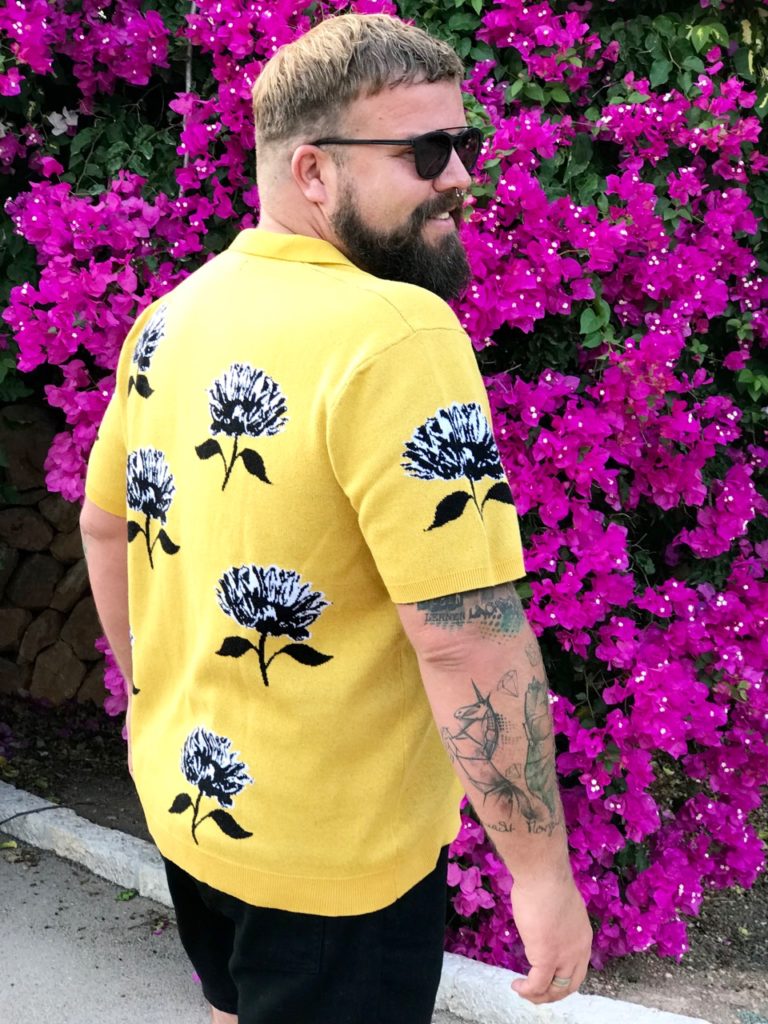 since tow or three years you find floral prints everywhere – for example on the classic hawaiian shirts – but as I see it when I scroll through the online shops, this year there are more colors and more different prints and patterns. I really like that! 🙂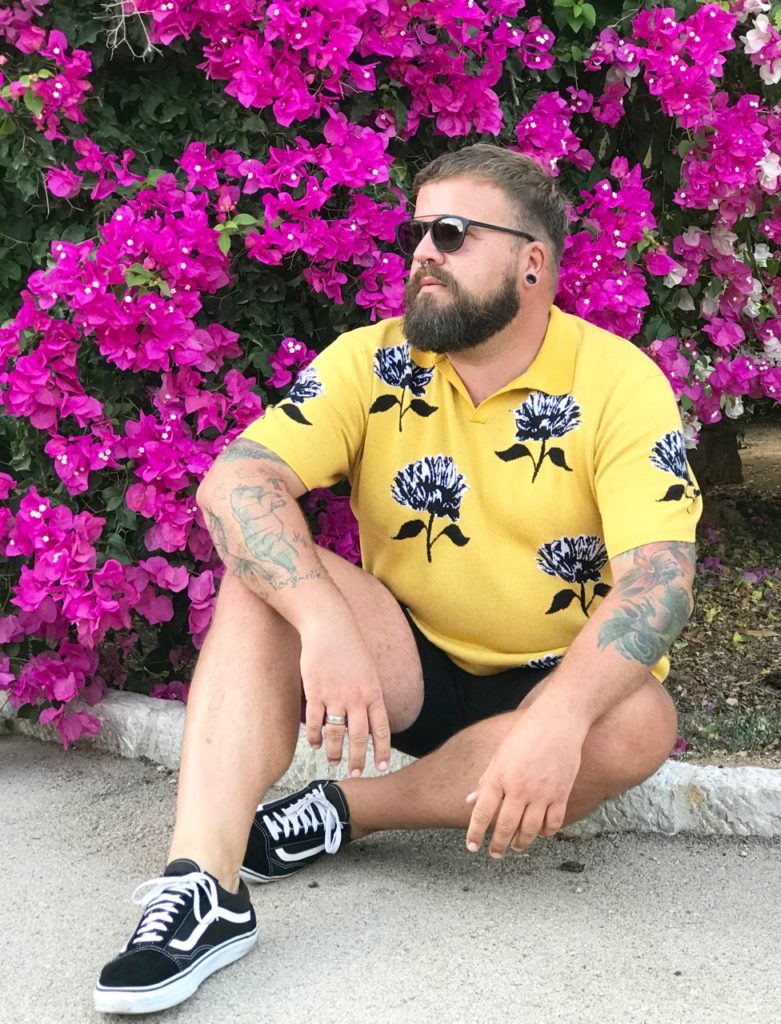 This polo can be worn with jeans to have a cool and comfy outfit, or you pair it with dapper black chinos and elegant shoes to create a more posh outfit for example for a nice summer garden party.
Accept your Extra-Inches – love yourself!
Shopping-Links:
Knitted polo* with floral print by ASOS PLUS (size 3XL) – via ASOS (shop now…)
Please see my size guide for comparing your measurements with the provided sizes I wore the clothes for this blogposting.
Follow me! INSTAGRAM & FACEBOOK
*tagged articles have been provided by the named brands or shops for this blog posting